Welcome to Ad Valorem
We are an award winning accountancy firm, helping our clients in all aspects of business. We uniquely support clients in achieving their goals by providing innovative solutions and financial advice, working collaboratively with a personalised family touch.
The Adval Story
Formed in 2001 by Managing Director Nigel Adams, Ad Valorem has provided innovative accounting services to its clients for over 20 years and through first class customer service, investment in new technology and a uniquely collaborative approach, the practice has grown to over 60 team members. 
In recent years, the Ad Valorem team has been recognised at multiple National Accounting awards (including Xero's Mid-Size Firm of The Year and Independent Firm of the Year at The British Accountancy Awards) for its collaborative approach in bringing traditional accountancy into the digital age, and for modernising the customer experience.
Still very much a family business at heart, if you need an accountant and want someone who can be part of your team, share your goals and ambitions then:
Call Ad Valorem today on: 01908 219100
or email us enquiries@advaloremgroup.uk and find out how we can add value to your business.
SERVICES
Award winning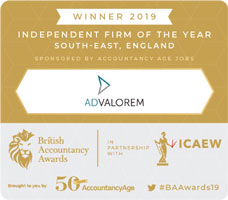 Independent Firm of the Year
British Accountancy Awards
Independent Firm of the Year
British Accountancy Awards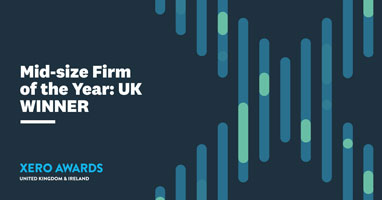 Mid-Size Firm of the Year – UK
XERO Awards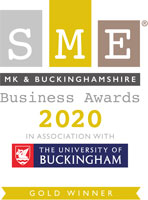 Gold Winner
MK & Buckinghamshire Business Awards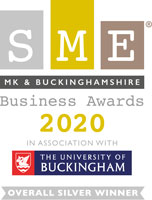 Overall Silver Winner
MK & Buckinghamshire Business Awards
Innovative Financial Collaboration
Ad Valorem are a family run accountancy practice who are perfectly placed to help you with every financial aspect of your business. We focus on providing businesses and individuals with the best technology available, to ensure clients are operating as efficiently as possible, whilst fully understanding their financial position.
Based in Milton Keynes, Ad Valorem are one of the regions leading firms of accountants, auditors, tax and business advisors. We pride ourselves on having a proactive approach to compliance and advisory services, focusing on people and human experience ensuring we continuously communicate and have conversations with our clients to fully understand their motivations and ambitions.
Read More >